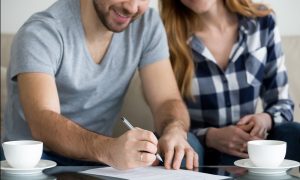 Like any commercial borrower, ag producers are increasingly interested in innovative tools and solutions that streamline the financing process for their operations. They are seeking ways to minimize the time spent on paperwork, so they can focus more on strategic agriculture to cultivate growth.
Innovative lending solutions that save your ag borrowers valuable time might not be what you expect from a secondary lender. Because in a typical participation loan partnership, you own and service the loan while the secondary lender contributes some capital.
But at Agri-Access, we know that your customers prioritize unparalleled service just as much as lending terms that accommodate their cash flow needs.
That's why we've dedicated ourselves to streamlining the lending process. By making your life easier, we enhance your value to your ag borrowers. As an agriculture focused financial organization, we're dedicated to strengthening agriculture and the communities in rural America.
In the following, we outlined key elements of our services that save time and strengthen your lending power.
The Lender Portal: Get clarity through our platform
Staying organized and anticipating next steps are critical to a smooth and orderly lending process. When you initiate a loan through Agri-Access, you'll find step-by-step guidance, from application to closing. Here you'll complete everything from reviewing the loan status, locking loan rates and submitting key documents like appraisals and title work. We've also filled it with searchable information, including product descriptions, examples of documents and loans, and checklists. As you work with your borrower, you'll have everything at your fingertips to keep them prepared and informed.
Discover how we make your life easier with the Lender Portal
Unmatched appraisal support
Do your ag loans typically get delayed at the appraisal stage? We identified an opportunity to assist ag borrowers over this all-too-common hurdle in the ag lending process. Our nationwide network of ag appraisers offers multiple ag specialties, providing the detailed market insights and analysis required in the underwriting process.
More importantly, we improved the lending process through two of our appraiser programs:
The Restricted Appraisal expedites the reporting process to reduce time and costs of producing an appraisal, while maintaining quality standards by deploying an Agri-Access appraiser to prepare and derive the final valuation of the property.
The Farm and Ranch Real Estate Desktop Valuation Program allows lenders to complete an evaluation to be used on the collateral through the use of aerial mapping, site photography and land sale comparisons in loans up to $1 million.
Learn about the time and cost saving ag-appraisal programs from Agri-Access
Faster decisions with the Scorecard Program
What if you could issue ag loan decisions in two days or less? Our Scorecard Program empowers you to make fast lending decisions ag producers seek.
As you are well aware, credit scorecards revolutionized the lending process by optimizing risk assessment through mathematical formulations. We adapted that concept with a model designed specifically for agriculture loans. Ag producers that meet the requirements outlined in our Scorecard can access lending options up to $4 million using a convenient online application, and get a decision in under 48 hours. Gaining access to this rapid but reliable program will transform your ag lending services.
Learn more about our lending options: Which loan is best for your ag borrower? Scorecard vs traditional
At Agri-Access, we understand the importance of exceptional service and have dedicated ourselves to making the lending process easier. Our appraisal programs ensure timely and accurate valuations, while our Scorecard Program offers the rapid loan decisions ag producers seek from their lender. Discover how Agri-Access saves you time, increases your value to ag producers and strengthens your lending power.