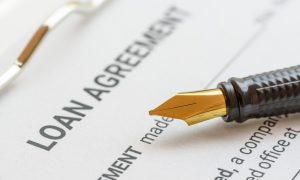 One of the top questions we hear from lenders is who would own and service the loans under a partnership with Agri-Access.
To answer that question, we'll provide a quick overview of the participation loan process, and how that defines the relationships between the borrower, lender and Agri-Access.
Why Agri-Access? Expand your capacity with our participation loans
Why Agri-Access? Every expense has an impact on a farmer's margins and their ability to grow the business, meaning the structure of their loan and interest rates have a tremendous influence on working capital. To gain breathing room in their operating budgets, farmers might seek out loans with more attractive rates and longer terms.
For a solo lender, it's often a challenge to expand lending capacity, while offering fixed rates and longer terms without taking on outsized risk.
To break the stalemate, a participation loan with Agri-Access can help your lending organization gain traction in the ag space. Through our partnership, you'll be equipped to increase your lending capacity, offer longer terms and fixed rates. Because participation loans entail two or more lenders sourcing capital to a single borrower, the ability to spread the risk makes loan arrangements more feasible.
In other words, working with Agri-Access opens some bandwidth to expand your loan offerings and better meet the needs of growing, thriving ag businesses. It's a win-win for you and the borrower.
Check out our overview of 7 steps to a participation loan
How do participation loans affect the lender-borrower relationship?
Now that you know the core benefit of participation loans, the next question is how that impacts the borrower-lender relationship.
First, by partnering with Agri-Access, your lending organization takes the lead lender role, also referred to as lender of record, while Agri-Access acts as the participant.
What does it mean to be a lender of record? With Agri-Access, you'll maintain a direct relationship with the borrower for the duration of the loan.
This entails a certain amount of day-to-day loan management and servicing, including taking and monitoring monthly payments. You'll also serve as the borrower's main point-of-contact, and field any issues or concerns. Should any critical updates or new information about the loan or borrower arise, you would convey that information to us.
The Agri-Access difference: Servicing support
Typically, the participant lender adopts a hands-off role in the relationship, leaving the overall management to the lead lender. That's not the case with Agri-Access. What make the partnership with Agri-Access unique is the level of support as well as the subject matter expertise in agriculture we offer our lending partners.
This is what you can expect from your partnership with Agri-Access:
Easy-to-use platform: The Lender Portal is our all-in-one platform that's intuitive to use, with a powerful search engine that simplifies loan processing and servicing. You also have access to our Knowledge Base which provides the guidance and backup you need when it comes to agriculture and lending, any time, anywhere.
Support for complex transactions: For bespoke loan agreements, we can offer guidance for additional resources and support required to complete the financial and legal analysis of the operation, as well as contract negotiation assistance.
Appraisal services: Need an appraiser? The professionals in our nationwide network can get the job done, and they have subject matter expertise with ag specialties in your region. At the same time, we also provide tools that introduce efficiencies and enhance services to your borrowers.
Fast lending decisions: Our popular Scorecard program features a streamlined application and quick underwriting decisions.
Expertise on commodities: Expand your ability to serve innovative producers with our guidance and analysis on new commodities.
When you're equipped with everything Agri-Access has to offer, you'll strengthen your position as the go-to ag lender in your region. Expand your lending power with our enhancements to your product line and level of service. Connect with us today to find support and services for ag lending.
Download our free eBook: The Ag Lender's Guide to Growing Your Loan Portfolio