The Ag Lender's Guide to Growing Your Loan Portfolio while Reducing Risk
Be better equipped to meet the demands of today's constantly evolving agricultural market with this how-to guide for finding a secondary market financing partner.
When you download this informative content:
YOU GAIN
• More liquidity
• Less risk
• More competitive products
YOUR CUSTOMERS GAIN
• Longer fixed-rate terms
• More interest rate options
• Access to higher lending capacity
• Multiple loan terms
THE ROLE OF THE COMMUNITY BANK IS MORE CRITICAL THAN EVER
Expand your lending portfolio now by working with a secondary market financing service. Not only will you build on what makes you great, but you'll also bolster your presence as the go-to ag lender in your market. Let us show you how when you download the free eBook.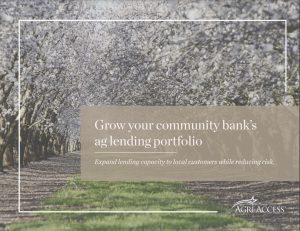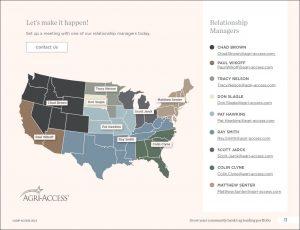 DOWNLOAD THE EBOOK INSTANTLY