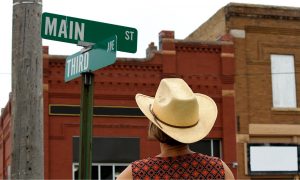 Without a doubt, the rural economy has seen its share of challenges, but it's been resilient through the years, as core industries such as agriculture, manufacturing, extraction and tourism contribute to the prosperity of communities across the U.S., along with their respective states.
It comes as no surprise that the most recent Rural Mainstreet Economic Index from Creighton University1 indicates a downturn across the board, thanks to higher interest rates and higher prices for everything ranging from commodities to consumer goods.
Understanding the challenges of your local economy is step one of identifying solutions and providing valuable insights that provide guidance to help your clients survive and thrive.
The Rural Main Street Economic Index: The highlights
The Rural Mainstreet Economic Index surveys community bankers from 200 communities across 10 states to get the pulse on the rural economy. For the fifth consecutive month, the October 22, 2022, report shows "below neutral" growth for the rural economy. (Note: the index measures various economic indicators on a scale of 0 to 100, with 50.0 representing "growth neutral.")
Recession: 23.1% of rural bankers characterize the economy as being in recession, and three in four expect one to begin in 2023.
Farm equipment sales: Dips to below growth neutral, from 58.0 to 47.9.
Labor: Worker shortages continue to hold back growth in rural economies, with the hiring index holding steady at 49.2. What's noteworthy is non-farm employment grew by 2.9% over the past 12 months, compared to 3.0% in urban areas.
Confidence: Everyone is feeling higher prices. In the lowest showing since May 2020, the business confidence index dropped from 40.7 in September to 30.8 in October.
Bottom line, ag producers and the rural economy should be resilient during the recession. The farmers are "not over-borrowed, the bankers have not over-lended," Dr. Ernie Goss, economist at Creighton University, tells AgWeb. Still, the global economic slowdown is having an impact on the rural economies, which will be compounded by the U.S. dollar "diminishing the competitiveness in the global market."
What does your rural economy look like?
There is no one way to describe a rural economy, and your community's resilience in a downturn will depend on its unique drivers and makeup. For starters, McKinsey & Company2 details the five major rural economies and their core traits.
Americana
Slightly lower GDP and educational outcomes
Close to major cities
Has major employers
Distressed Americana
High levels of poverty
Low labor force participation
Low educational attainment
Economic drivers are vanishing or on the decline: agriculture, extraction and manufacturing
Rural Service Hub
Manufacturing and services located near highways and railways
Providers of core services, such as health care, to surrounding rural counties
Great Escapes
Concentration of wealthy residents and tourist destinations
Core job opportunities tend to be focused on low-paying service jobs
Resource-Rich Regions
Economy relies on extraction industries but often features agriculture
Household income, GDP and education trend higher than other rural regions
What's noteworthy is the population within all these categories has increased, except for Distressed Americana.
3 core traits of thriving communities
The McKinsey article goes on to detail the core components of thriving rural communities:
Building sectors: The industries and employers that drive the region's economic engines, building wealth and providing multiplier effects in the community.
Workforce: A skilled workforce attracts and retains key employers. They also spend their money at local businesses and services.
Community and connectivity: These are elements that contribute to functional, attractive communities, including broadband access, health care and quality of life.
The downturn in the economy is unwanted news for all of us. It's important to applaud the efforts of our lenders and other community stakeholders who have been good stewards of their rural economies by advocating for investments and initiatives that drive growth and prosperity.
Agri-Access is always ready to help!
When farmers or ranchers are central to your business, only a secondary market financer that matches your passion for agriculture will do. We're focused on finding solutions to help you better serve your ag clients. If you have any questions, just reach out to one of our relationship managers to get the conversation started!
Sources:
Mainstreet Economy | Creighton University
Rural rising: Economic development strategies for America's heartland | McKinsey & Company