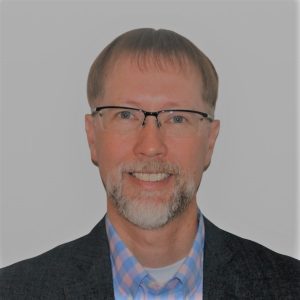 Agriculture, forest products, aquaculture and commercial fishing remain core components of the economy in the northeastern U.S. Producers and processors involved in these capital-intensive sectors require access to funding for the investment necessary to meet evolving consumer expectations. Agri-Access is uniquely positioned to help financing providers source the capital necessary for northeastern farms to continue a long-term trend of growth and innovation.
Matthew Senter is looking forward to connecting those financing providers with the resources and products available from Agri-Access.
In January 2023, Senter became Vice President of Lender Relations for the organization's Northeast Region. He will focus on working with banks and other financing entities to help provide capital and funding options for their agricultural, forest products and commercial fishing portfolios. He hopes his background in agricultural and forest products finance will be an asset to lenders and producers alike.
Rooted in New England dairy farming and ag lending
Senter grew up in upstate New York on his family's dairy farm that also produced maple syrup. From an early age, it was evident to him that agriculture had a significant influence on local economies — including direct impacts on transportation businesses, processing facilities, veterinarians, mechanics, equipment sales businesses, as well as accountants, consultants, attorneys and bankers.
After studying economics at St. Lawrence University in Canton, New York, Senter began his first role out of college as a lender with Farm Credit of Maine. He progressed through various lending and leadership roles with that organization and earned his MBA from Thomas College in Waterville, Maine.
In 2018, he relocated to Middlebury, Vermont, to lead the commercial lending team at Yankee Farm Credit, managing a portfolio concentrated in dairy, maple and forest products.
Challenges and opportunities for ag finance in the Northeast
As he begins the next stage of his career with Agri-Access, Senter shared his insights on the opportunities and challenges in the Northeastern region.
By nature, ag businesses in the Northeast are generally smaller in scale and density compared to operations in the Midwest and Western U.S. This is a result of urban influences and large tracts of forested land. But the region is rich in opportunity, even for modest scale producers.
Agriculture in this region of the country is tremendously diverse, including production of row crops, dairy, fruit, vegetables, nursery products, maple syrup, forest products, lobsters and a variety of products from other commercial fishing and aquaculture operations.
If the scale of operations is not always an advantage for producers in the region – access to a large population of consumers presents a unique opportunity.  This includes a thriving agritourism sector and a strong focus on new product development by farmers in the region.
Yet producers in the Northeast, can at times, find themselves disconnected from an ag network, unlike peers in other parts of the country. It can be challenging to meet and network with other farmers with similar businesses, due to the variety of farm types and urban influences.
Access to professional services that specialize in ag can be another barrier. This can include attorneys, accountants, consultants and appraisers. These challenges can extend to finding variety in options for funding of agricultural, forest products and fishing business, in particular if a producer wants to bank locally.
Learn more about how Agri-Access embraces new commodities.
"In many communities, there are limited options for agricultural producers to fund their businesses," Senter says.
Connecting bankers to the next phase of ag innovation
This is an area where Senter hopes to make a difference. In his previous roles, Senter focused on connecting business owners with experienced professionals and resources, such as helping them find accountants, consultants, insurance providers and attorneys who would understand their businesses.
Now that he's with Agri-Access, he's taking that to the next level.
He wants to help lenders in the northeast become more comfortable with growing their ag portfolios, because farmers are great borrowers and leaders in their communities, he says. Working in agriculture, commercial fishing and forest products is more than just a business to them; they do it because they love the industries and the communities where they operate.
Farmers are innovative businesspeople who are eager to make improvements in their operations. Access to lending capital is an important factor in decisions related to investments in new technologies. These technologies are capable of increasing production and processing efficiencies, converting ag waste products to renewable energy and enabling the launch of unique product lines to meet evolving consumer demands. Agri-Access can be part of the solution.
"As a secondary lending partner, Agri-Access can help lenders serve ag clients in the Northeast with funding for all the needs of their businesses," Senter says.
This funding will help strengthen local economies through direct employment and investment, as well as supporting tourism and other secondary benefits of agriculture, forest products and commercial fishing. In addition, innovation and investment will continue to support the introduction of competitive products to the market, while supporting manufacturing and other sectors.
"It will be exciting to be part of that ongoing innovation," Senter says.
Reach out to Senter to learn about lending options in the Northeast Region or find a Relationship Manager for your area here.