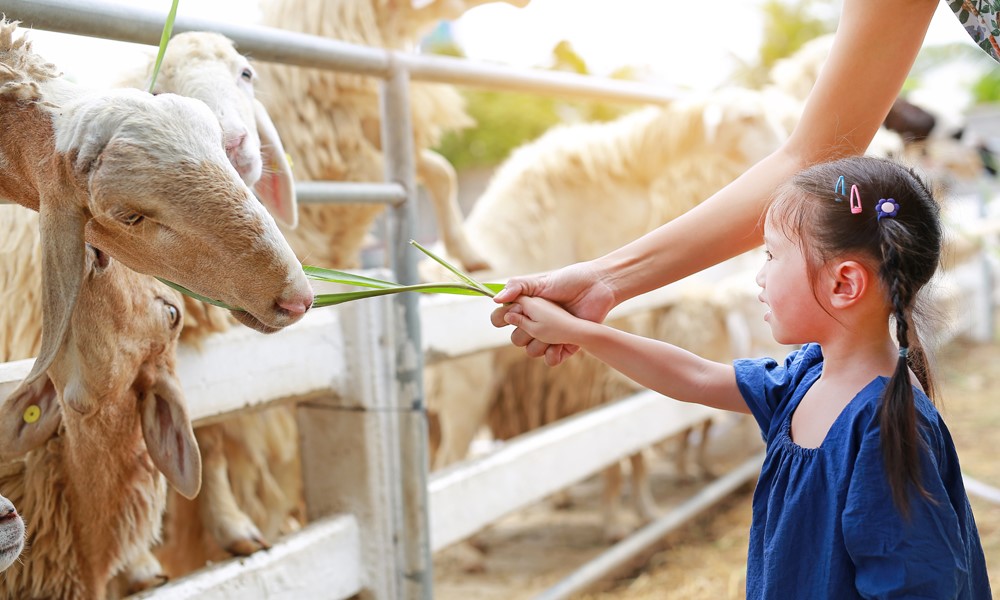 Referred to by the USDA as "alternative enterprises and agritourism," agritourism covers a wide range of on-farm or on-ranch profit-making ventures. The concept has been around for a while, but it hasn't always been easy to get these operations going.
Fortunately, zoning boards seem to finally be coming around. Many local farmland ordinances now have accommodations for agritourism. And that means there's no time like the present to start up a side business. Agritourism can provide significant financial benefit to the operator. Not to mention that diversification can be a life saver, providing stability in the face of volatile crop prices and environmental changes.
To get the best returns on an agritourism venture, there are a few things producers should consider:
Personal interest and motivation
Investment of time and resources
Local market and demand
Let's take a closer look at each of these considerations.
Interest and motivation
By definition, businesses are a lot of work. If the proprietor is not interested in or motivated to run their business, then that work is going to weigh heavily.
As sensible (and profitable) as agritourism can be, a producer shouldn't jump in without enthusiasm for the project. Fortunately, there are a lot of different types of agritourism operations that have proven successful. Almost anyone can find an angle that suits them.
A few examples of businesses that have thrived are:
Renting access for hunting or fishing
Petting zoos
Hobby farming and crafting classes
Selling artisanal and handmade goods
In addition to having genuine enthusiasm, it's important for a producer to consider their strengths. For example, a shy person may struggle to lead engaging nature walks, even if they are passionate about their land. Someone else may make excellent wares from things they've grown, but struggle to keep up with producing the amount necessary to make selling economically feasible.
Generally, when a producer's enthusiasm and strengths are well-aligned, they'll have the best possible chance at success.
Time and resources
In addition to picking an appealing business, a producer should think carefully about the scale they'd like to operate at.
Agritourism businesses can require working anywhere from a few hours a month, all the way up to 10+ hours a day. They can be viewed as a minor supplement to traditional agricultural work, or as a partial or total substitute. Much of it depends on the time and resources the operator is willing to put in.
Some major resource costs to consider include:
Marketing: How will people learn about this new business? Social media, newspaper articles, radio ads, fliers and the like all require time to develop, and some have associated costs.
Remodeling and improvements: To convert agricultural buildings into event venues or bed and breakfasts, significant aesthetic and structural improvements will likely be necessary. Whether an operator can do the work themselves or needs a contractor's assistance will have a big effect on the final cost.
Licensing and inspection: Some activities will require official licensing and/or inspection, such as serving alcohol or packaging food.
Hosting visitors: Tours, classes and the like require extensive face-to-face time with visitors, requiring either the operator's full attention or the hiring of employees.
Production: The resource cost of creating, packaging and labeling goods for sale can range, depending on the complexity of the product.
Another time consideration comes with seasonality and peak times. Certain businesses, like pumpkin patches, have short windows with high demand. What's more, other agricultural operations in the area may have complimentary businesses, like hayrides or haunted trails. Coordinating operational hours between these different entities is a good strategy for increasing the number of visitors. However, it can also require more time and investment on the part of the operator.
Demand
Finally, it's essential to be realistic about demand. The most beautiful trail rides in the world won't make much money if no one can get to them. In such cases, the effort to establish an agritourism business doesn't make a lot of sense.
Ideally, producers wishing to start agritourism businesses will have major population centers within reasonable driving distance. According to the USDA, the majority of agritourism businesses are within 10 to 49 miles of a city with 50,000+ residents.
That's not to say farther-flung locations can't be successful. Such ventures can lean in to their distance as a selling point, marketing themselves as a getaway from city life. Overnight accommodations, such as a bed and breakfast or a campground, can also help make them much more enticing.
Innovating for long-term success
Developing an agritourism venture is a good strategy for increasing profits and creating a more stable agricultural business. Whether you're a producer or a financial professional helping farmers and ranchers build successful enterprises, it's wise to give agritourism careful consideration.
Agri-Access is always eager to help smart businesses grow. To learn more, reach out to a relationship manager today.