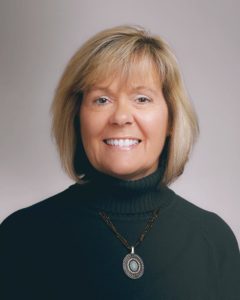 Peggy McManis found her perfect corporate culture fit later than most and isn't about to let it go.
"I had been with a large insurance company until 2016," she remembered. "And there was a lot of movement there. We were transferring every five years and people were constantly on the move. My last two years I commuted to work from out of state to hit 25 years and then I could retire."
McManis hit that milestone and while she left her old role behind, she wasn't quite ready to say goodbye to her career. "Fortunately, I was lucky enough to have a friend with connections to Agri-Access," she said. "The company had a Closing Analyst position available. I applied and was hired and have been here ever since."
Her longevity with the company has remained but her role has evolved. Today McManis has moved on from her initial role and now serves as Agri-Access's Team Leader of Lending Operations. "I love my job," she says. "I enjoy working with our lending partners and to work with a broad spectrum of agriculture. You get to learn all the different procedures for each state and their requirements. So many people think a mortgage is the same in every state. It isn't."
An Upbringing in Agriculture
Agriculture has always been an important part of McManis's life. She was raised on a farm in Ohio and she loves working in the agricultural business at a time when so many people need help. "Right now, interest rates and COVID-19 are challenges," she says. "We're trying to solve gaps for people because courthouses are closed. Many originators are doing electronic filing, which helps, but it's a challenging time for everyone involved in direct closings. They're trying to find technology solutions such as DocuSign or e-signatures to validate information and keep things moving."
McManis's team remains incredibly busy. "We've been working from home since March 17," she says. "But everyone is doing wonderful. When I started with this team, we were processing 30 farm and ranch loans a month. Today we're processing 100 a month and I think it will stay this way thanks to our new Relationship Managers that are out in the field trying to garner new business. I only see it getting bigger."
No Two Days Are the Same
Since McManis started at Agri-Access she's found each day to be unique and she wouldn't have it any other way. "There's no such thing as a typical day," she says. We're responding to emails, reviewing draft documents, locking in loan rates, and moving appraisals along. We're always juggling multiple projects and I love that about my job. We get to help so many different people. I closed two loans yesterday and I'm going to close another one tomorrow. It's just wonderful to see business moving forward."
McManis has been moving business forward at Agri-Access since she first arrived in 2016 and she has no plans to step away. For a woman who grew up a farm kid in Ohio, supporting the agriculture industry day-in and day-out represents the culture fit she was always looking for.