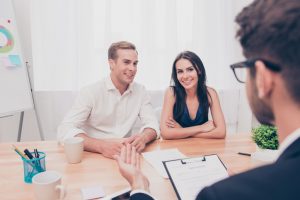 As an ag lender, you understand why trust is the cornerstone of the farmer-lender relationship. A farmer's long-term viability is always on their mind, and they look to your expertise when making lending decisions.
One of the challenges of ag lending is working through a down cycle in the ag market. When commodities are down and cash flow is tight, farmers face difficult choices about their operations to maintain liquidity and meet their obligations.
These challenging business conditions are often double-edged swords for the lender-borrower relationship because they can trigger additional requirements and conditions in their operating loan.
Taking a proactive approach and focusing on enhancing your relationship and lending services during a market upswing is a recommended best practice.
Leveraging opportunity during a market upcycle
During an upswing in your client's balance sheet — when commodity prices are optimal, yields are strong and inputs are comfortably covered — your annual meetings can take on a very different agenda. Now that you're both out of that pressure cooker environment, you may have an impulse to take a well-deserved break, especially if you're emerging from multiple years of challenging market conditions.
Use this time wisely to focus on investing in the relationship and focus on ways to add value as a lender and a lending organization. It will pay dividends in loyalty and a more open, communicative partnership. Building that strong foundation when times are good will create the bank of trust to face challenging decisions together later.
Expand your expertise on their operation
During a market upcycle, it's time to shift your focus to listening and information gathering, while spending the time to learn more about their operation. They'll appreciate your interest. By becoming an expert on what they do, you'll show up better prepared in future meetings to offer tailored solutions — and add value to what you do.
You can also reserve time in your meeting to discuss future needs for their operation. Encourage them to bring their business plan so you can walk them through long-term initiatives. That can open the door to productive conversations about the cash management and loan products they'll want to consider, whether it's upcoming land acquisition, adding a commodity or investing in new precision farming tools.
Build your resource list
Collaborate with your colleagues to compile (or update) an in-house directory of proven agricultural resources. Drawing on the experiences and outcomes of the ag borrowers in your portfolio, you can channel your knowledge into one place.
Some ideas: Professional services in your town and region that specialize in agri-business (such as accounting and legal), ag-related business and technical programs offered through regional college and trade schools, training sessions, online decision tools and programs offered through the university extension service, for starters.
Having this resource at your fingertips makes you better equipped to offer surefire assistance when your ag clients are stumped for solutions.
Advocate for value-added products and services
Take inventory of your product offerings. What value do they offer to an ag business? Do they meet the needs and demands of a modern operation?
Digital cash management tools through fin-tech partnerships are one way to enhance your offerings, making your lending and banking organization more valuable to ag borrowers. These digital tools save time and effort in the office by providing producers with better data to forecast and base their decisions.
Consider a partnership with a secondary lending partner. Through participation lending, you can expand your lending capacity and offer competitive rates all while reducing your risk. When your loan products are flexible, affordable and meet their needs, your lending services will become even more indispensable to your lending partners.
Grow your lending power with Agri-Access
Agri-Access provides the capital you need to expand your client base. We offer longer fixed-rate terms, competitive interest rate options, access to higher lending capacity and multiple loan options. To learn more, download our eBook The Ag Lender's Guide to Growing Your Loan Portfolio.