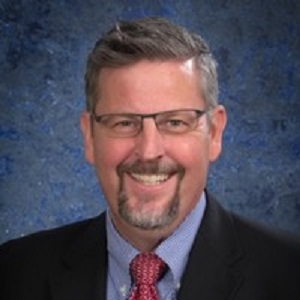 Tim McTigue found his career path early in life. In high school, he was hired by a local bank to work in the mailroom. Years later, he worked his way up to commercial lending where he discovered his niche: farm credit.
Tim recognized the critical role of lending in agriculture, which he still finds today brings meaning and purpose to his work. He appreciates the culture and character of agriculture that values loyalty and commitment, which translates into long fulfilling business relationships.
"It's a very satisfying segment of the economy to be involved in," he says.
So naturally, he recognized the opportunity at Agri-Access as a way for him to have a greater impact on rural communities across the U.S. After joining the team in December 2021 in a Business Development role at Agri-Access, he's loved every minute of it.
His ag finance career is taking him to new places. He travels to community banks and finance companies, developing partnerships for Agri-Access to provide enhanced and more flexible lending options for their ag producers, while sharing the agricultural expertise of the Agri-Access team.
A clear path to career and ag
Looking back at that first banking job his senior year of high school, Tim reflects on the journey of his career. "I used to be the guy who filled the pop machine and delivered mail to different offices. It was a fun job where I got to know everyone in the bank." he recalled.
He took a promotion to teller after that bank completed a merger. All through college, on summer and winter breaks, you'd find him interacting with customers at the teller desk.
Following graduation, the bank recognized his leadership potential, so he started a management training program and spent the next 15 years serving the retail side of the bank.
After migrating to commercial loans, Tim developed an expertise in ag lending, and that's where he locked in his focus. He worked for lending organizations that focused on agriculture in Michigan and Wisconsin, giving him a deep exposure to a range of ag specialties. Wisconsin is world-famous for dairy and Michigan is the fruit basket of the upper Midwest; however, the variety of agriculture across those two states is significant and provided Tim a background in row crops, swine, poultry, greenhouse and vegetable production.
(By the way, if you happen to be visiting, always stop at a Michigan farmers market. According to Tim, you won't be sorry or leave empty-handed.)
That brings us to today. Agri-Access is growing, and so are their financial partners and the producers looking for ag lending solutions.
This fuels Tim's quest to discover and bring more financial partners into the fold. Not just for business reasons, but for the potential net effects on agriculture. What makes Agri-Access unique in this space is "We work in just about every commodity," Tim says. "Citrus, cotton, rice, swine, timber." The dual focus on growth and diversification is what will make the organization, lenders and the producers better and stronger in the long run. It's good to be a part of that.