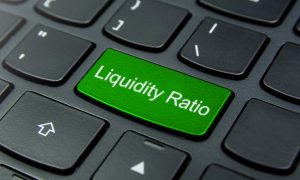 At long last, farmers had reason to celebrate at the close of the last growing season. Strong commodity prices overcame the pressures of inflation and higher interest rates. As a result, producers realized their highest net farm income since 1973 (when adjusted for inflation).
Unfortunately, we're entering the growing season with clouds on the horizon. Now that the USDA forecasts a drop in overall net farm income by 15.9%,1 it's a great time for ag lenders like you to educate clients about monitoring liquid asset ratios on an ongoing basis.
Provide guidance and resources to set the right targets and implement a plan aimed at maintaining a healthy cash flow. By doing so, you'll give farmers the tools to see the big picture and take proactive measures to ensure the year closes with a net positive. When farmers can manage their debt expenses without the need to raise external capital, that's a win.
"When they know their margins and see in real time the impacts of price fluctuations, farmers won't be caught off guard," says Tracy Nelson, a relationship manager with Agri-Access who has been talking with lenders about asset ratios. "They can respond proactively to ward off the negative effects on their cash flow."
Why farmers should monitor their cash flow
Farmers who monitor and maintain their liquid asset ratios are taking an important step in the financial health of the operation.
Ratios provide a forecast of how market fluctuations will impact cash flow. This enables farmers to quickly and easily identify the earliest signs of trouble, so they can pivot and make the best of a challenging market cycle.
Ratio monitoring is good for the long-term financial health of the operation. Farmers can spend less time recovering from the deficit and focus more on activities that will grow their operation.
Monitoring for cash flow can sharpen business instincts. For a beginning farmer, it's great training to help them comprehend how the many moving parts contribute to cash flow health.
"In the long run, knowing how to monitor and maintain healthy ratios gives farmers data-driven decisions with confidence," Nelson says. "That confidence will feed their ability to see and pursue opportunities to grow their operation, such as adding facilities, equipment, and purchasing land."
Three things lenders can do to help farmers maintain healthy cash flow levels
Identify the best target
What is a good liquid ratio for farming? The ideal ratio depends on the producer, how long they've been in business and market conditions. A beginning farmer may be focused on aiming for anything above the 1.2 mark, whereas a more experienced producer preparing for an expansion in two years would set their target above 2.0. Adopt an individual approach to helping your producers set goals.
Integrate benchmarking
Everyone needs a reminder from time to time about the power of benchmarking. In many counties, a farmer can review their financial performance side-by-side with that of other operations. This can help them identify their strengths and opportunities to find greater efficiency. Share your favorite resources that provide relevant data from their region and area of specialty.
Build a tactical plan to pivot
Once farmers set the right ratio for the season and their operation, the next step is to prepare a list of solutions that increase their cash flow. When market fluctuations forecast a negative turn on the ratios, that triggers their plan to reset and hit their targets. Some of these ratio-saving tactics may include things like increasing production, refinancing, deferring improvements, selling underperforming assets, selling inventory or increasing non-farming income.
Having the conversation about maintaining healthy cash flow levels with farmers sends a powerful signal that you're vested in their success while adding value to your relationship.
Grow your lending power with Agri-Access
Our ag lending solutions are tailored to meet your borrowers' needs with our complete portfolio of farm and ranch real estate loans and appraisal services. Connect with us today to find support and services for ag lending.
Source
Farm Sector Income & Finances: Farm Sector Income Forecast, February 7, 2023

| U.S. Department of Agriculture, Economic Research Service