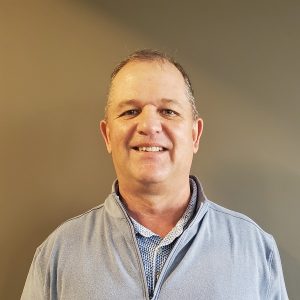 Duane Maciejewski assumes a critical role at Agri-Access at a crucial time.
His expertise on leasing and his strategic leadership will ultimately prove valuable to lending partners. Because in today's economic climate, leasing presents a unique solution for ag producers looking to enhance their operations with capital improvements. It's an attractive alternative to raising capital versus refinancing an existing real estate loan at today's elevated interest rates.
Since accepting the role as Group VP and Managing Director of Program Finance at Compeer Financial, one of Maciejewski's focuses will be to enhance Agri-Access's leasing options, streamlining the lending process for lending partners and ensuring the level of service desired by ag producers through technology enhancements.
These efforts are part of his larger role to provide leadership, vision and strategic direction in the delivery of loans, leases and financial services to not only Agri-Access, but the other two groups within Compeer's diversified markets division — AgTech and the leasing business units.
With a keen eye on resource utilization and strengthening offerings, Maciejewski aims to develop comprehensive solutions that benefit Agri-Access and AgTech, ultimately enhancing their value for lending partners.
He'll lead the way with the mindset of achieving "four-way wins" and making sure these victories are known across the team.
By four-way wins, he means working together to find solutions to benefit everyone — the ag clients, the lending partners, the company and the teammates. While reaching this objective is often challenging, Maciejewski says it's a critical piece to more efficient and effective collaboration.
"Four-way wins often come after we learn about a situation that didn't go as well as expected," Maciejewski says. "When something doesn't go as planned, the easy road is to point fingers. By taking the time to ask questions of all key stakeholders, you have the opportunity to learn and set a foundation for growth."
Rural roots forge a path to ag finance
Maciejewski grew up on the family farm in Nebraska. He tells a humorous anecdote about asking his dad why their ancestors, when looking for a place to settle, passed up more fertile farmland in places like Ohio, Illinois and Iowa, but settled instead in Sherman County, Nebraska, where rains and top soil were scarce and the wind blows every day.
He says it's a head scratcher, but he's proud to call Nebraska home.
"While it's not for everybody, I enjoy being close to my family and rural roots," he says.
Humor aside, his family roots in a rural community informed his career path. Following graduation from the University of Nebraska-Kearney with a degree in Business Administration and Economics — and a stint as a sales rep for a seed company — he embarked on a career in ag finance.
He began as a financial officer at Farm Credit Services of America and gradually established himself in the field of equipment leasing. He later held positions at CoBank and Farm Credit Leasing, serving as a regional manager of leasing and a senior relationship manager on the commercial side. Maciejewski eventually returned to FCSA, where he assumed the role of senior vice president of emerging markets, leading the strategy and development of various programs, including those focused on young and beginning clients, customer education and digital process design.
Maciejewski's strategic acumen and ability to foster collaboration led him to Compeer in October 2022. There, he led an initiative to update and revise leasing processes, documentation and pricing tools to enhance their readiness for partnerships. Just over six months later, he entered his current role.
New opportunities to leverage expansion through ag leasing
With over 25 years of experience in leasing, Maciejewski has witnessed significant market changes, including shifts in tax laws, regulations and bonus depreciation. These shifts have redirected focus from leasing to lending and ownership. However, he recognizes the present opportunity to leverage leasing as a comprehensive solution that complements real estate lending for farmers. And that brings us to today's objectives.
"We are identifying substantial opportunities to assist clients with their specific needs, such as grain storage, machine shops, farm buildings and livestock facilities," he says.
In the past, he explains, if a producer wanted to construct a building on their land, refinancing the real estate loan was a common approach to raising the capital required. However, with current interest rates, refinancing is less appealing due to increased borrowing expenses and impact on cash flow. This is where Agri-Access's leasing program, by way of Compeer, provides an alternative by offering farmers the necessary capital for construction without affecting the competitive fixed rate of the underlying mortgage.
"Leasing and real estate loans can work together seamlessly to address the unique requirements of our clients," he says.
In addition to promoting the leasing program, Maciejewski is also initiating the strategy to update the program's systems and processes, from documents to technology, ensuring ag clients can fulfill their unique requirements while optimizing their cash flow.
"It's all related to improving the client experience," Maciejewski says.
With a passion for fostering collaboration and achieving common goals, Maciejewski is determined to drive progress and create value for all stakeholders involved in Agri-Access's leasing program.
To learn more about leasing from Agri-Access, ask your Relationship Manager or complete a request form here.