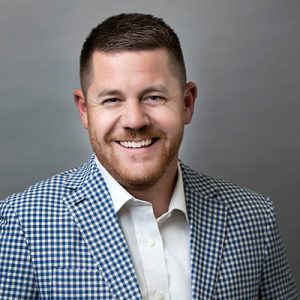 When Colin Clyne made the decision to change majors after his junior year at Auburn, his father was less than thrilled. "I switched from engineering to business management," he remembers, adding his father didn't mind the change, simply how late in the game it was occurring. Looking back on the decision years later, he has no regrets and is thankful for the career path his major has provided him.
Upon graduation he moved back home to Lakeland, Florida, and took a role as the travel aide to Florida's Commissioner of Agriculture. While this position saw him mainly tasked with scheduling, logistics and other administrative duties, it also provided Clyne a look into the world that would define his professional future. "I was exposed to many of the big names in agriculture in the state," he said. "I was able to see, firsthand, how government can help or hurt agriculture and I saw the resilience and perseverance of what these farmers were going through." These experiences spurred him to commit to a career supporting those who push the area's agricultural industry forward every day.
When his tenure with the Commissioner of Agriculture's office was over, Clyne moved on to AgAmerica, directing the sales team for an organization that lent directly to farmers. He worked his way up to become the company's Chief Lending Officer. It was while serving in this role he first heard about Agri-Access. The more he learned about Agri-Access, the more he decided it was the company best suited to his goals of supporting farmers and agricultural lenders across the southeast.
Back to Auburn
"It takes four years to leave Auburn and a lifetime to get back," Clyne said about his move back to his old college stomping grounds. These days he's back in Auburn and enjoying time with his family. In his role as Relationship Manager with Agri-Access he is responsible for the Carolinas, Florida, Georgia and Alabama. "A large part of my day is spent answering questions and going through loan narratives," Clyne said. "It's really about explaining the back end of how things work.
"The flexibility of the job is my favorite part," he said. "I love to get to be the bank and the direct lender. I can talk in a board room in the morning and put on jeans and boots and meet face-to-face with a farmer in the afternoon. I love learning from and helping both sides of the agricultural business."
Now Clyne's focus is on creating more opportunities to do just that.