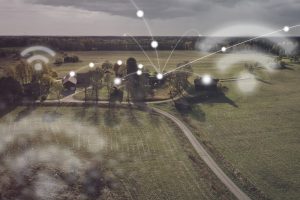 When the world shut down for COVID-19, it laid bare the digital inequities between people in urban and rural communities. Residents who lived in the country struggled to stay connected to telemedicine, their digital classrooms and online meetings for work.
That's when consensus over broadband reached that critical tipping point: Broadband access isn't a nice-to-have. Internet is essential infrastructure for personal use and business, much like highways, railroads and telephone. Bridging the digital divide in America bolsters opportunities for economic growth, education and access to health care. As of 2019, 14.5 million Americans lack access to high-speed internet to work, learn and access health care.1
In response, Congress and the FCC have earmarked billions of dollars in funding to bridge this digital divide. In the following, we'll cover the economic benefits that are at stake, how much funding has been released, and why checking the FCC's newly revised National Broadband Map may be critical to your project.
What are the economic benefits of broadband expansion?
According to experts and economists, investments in expanding broadband are directly connected to important markers of prosperity in rural areas including population growth, business expansion, higher home values and lower unemployment.2
One analysis of seven Indiana rural broadband expansion projects uncovered a benefit-cost ratio ranging from 3-4 times the return on investment, with improved access to healthcare and educational opportunities, while driving economic development activity and higher income.3
The family farmer and rancher also benefit from expanded access to high-speed internet. They gain better access to markets and the ability to take full advantage of things like precision agriculture technologies. With the help of these technologies, producers can accomplish more in less time while saving on inputs — allowing them to be more competitive in the market.
Show me the money: Billions released to expand access to high-speed internet
For the above reasons, the federal government has accelerated funding for broadband expansion in rural areas along with underserved urban populations. The billions invested is staggering, perhaps the largest investment in infrastructure we may witness in our lifetimes.
Rural Digital Opportunity Fund: A 10-year $20 billion broadband expansion project in two phases, initiated in 2019 by the Federal Communications Commission. Phase I awarded $9.2 billion to unserved areas. Phase II has $11 billion in funding to support partially served areas along with unserved areas not funded in Phase I.
USDA ReConnect: U.S. Department of Agriculture program provides loans and grants (up to $25 million) to expand broadband service in rural America. Two funding rounds distributed $1.5 billion in 2019 and 2020, with a third round of $1.15 billion in awards pending approval.
The Infrastructure, Investment and Jobs Act allocates $65 billion for broadband improvements through the following programs:
Broadband Equity, Access and Deployment (BEAD) Program: $42.45 billion to connect underserved areas through state grants. Each of the 50 states will receive $100 million passed on coverage maps. Each state must submit a five-year action plan that identifies priority locations.
Affordable Connectivity Program: $14.2 billion to subsidize broadband service to income-eligible households with a onetime grant toward the purchase of equipment.
Digital Equity Program: $2.75 billion
Tribal Broadband Connectivity Program: $2 billion
Rural Utilities Service Distance Learning, Telemedicine and Broadband Program: $2 billion
Middle Mile Grant Program: $1 billion to construct, improve or acquire middle mile infrastructure.
American Rescue Plan Act of 2021 – Includes $350 billion for state, local and tribal governments for broadband expansion, with other funds earmarked for expanding access to education, healthcare and work.
What's next for broadband development?
In the coming year, expect further discussion and funding proposals to improve broadband access as Congress drafts the 2023 Farm Bill. Meanwhile, here is a pair of reforms in the pipeline that will have an impact on future projects.
Action item: Fact-check the broadband map
The FCC recently unveiled its revised National Broadband Map. What's new? It shows current high-speed internet coverage at a more granular level, and it includes a mechanism for any citizen to challenge false data. The FCC's overarching goal is to correct the countless errors that have been reported by businesses, residents and local governments over the years.
What's at stake? As before, the new maps rely on data from the providers of broadband services. If broadband expansion is coming to your community, reviewing this map and challenging inaccurate data will be critical. Millions of dollars in infrastructure improvements are at stake. Once this map is finalized and approved in 2023, it can affect eligibility for federal broadband grants, loans and funding.
If you live in an unserved or underserved area, spot check the FCC coverage map in your town.
Enter your addresses and review maximum speed that's reportedly available. If it's wrong, you may submit a challenge through the website along with the supporting evidence. If you're not certain if the data is correct, you can reach out to the ISPs listed and get a cost estimate for connecting with services. If it differs from FCC data, you can file a challenge.
Spread the word. Make sure people in your circle are aware of this map, why accuracy is critical and what they can do about it.
Speak out. If you've uncovered major inaccuracies in your area, it's time to be the proverbial squeaky wheel. Local officials, for example, can consider escalating the matter to their House Representative or Senator.
Permitting reform
With billions of dollars in federal funding on the line, advocates are looking to streamline some of the regulations that accompany laying fiber and cable and other in-ground infrastructure projects.
By reforming the permitting process, it would shorten the environmental review process, accelerate deployments on federal lands, and reduce overall project costs and timelines. The GOP-led House is expected to take up this legislation in 2023.4
Unlocking access and opportunity through broadband expansion
How will broadband access bring change to rural Americans? Without a doubt, it will unlock access and opportunity across all sectors of rural communities, from education to healthcare to economic development to agriculture. When strong leaders get behind these efforts, your community can achieve even more.
Partner with Agri-Access to grow your lending portfolio and provide helpful solutions with the help of our professional team. Our lending solutions empower you to build lending packages that grow and evolve with your customers' needs.
Learn more about our solutions to help you better service your ag clients. Connect with one of our relationship managers to get the conversation started.
Sources
The Fourteenth Broadband Progress Report

| Federal Communications Commission
Bringing Broadband to Rural America | Federal Reserve Bank of Richmond
Estimation of the Net Benefits of Indiana Statewide Adoption of Rural Broadband | Purdue University

Broadband priorities for outgoing and incoming Congress

| LightReading.com