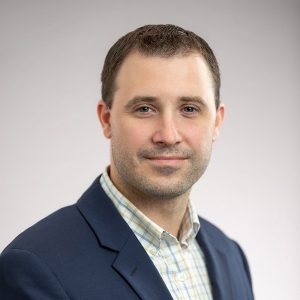 If one theme winds through the life and career of Brandon Lytle, it's innovation. Specifically, embracing innovation that makes capital more accessible to ag producers who are primed for expansion.
Since he's stepped up to his current role at Agri-Access as Vice President of Institutional Lending, he's taking on a major area of growth for the company, structuring the largest agribusiness transactions valued at tens of millions of dollars.
The end clients of these large transactions, he says, are highly successful ag producers and agribusinesses that are actively growing through acquisitions and/or expansion of existing operations. To Lytle, this is a critical time for Agri-Access to lead the way with innovation and technology, providing lending clients options in the form of operating and term loans, structured program finance or unique credit enhancements for riskier credit types — and then building on these relationships for future opportunities.
"Those are the clients that we ultimately want to be with long term because they're going to be the ones that grow, expand their operations and vertically integrate their businesses," he says. "Typically, we're an ag real estate lender. But we also want to be a preferred capital source to our lending partners in providing not only capital for ag real estate, but also for agribusinesses in the supply chain."
Forging a new career path in agriculture
Perhaps Lytle was picturing his future in finance structuring multi-million-dollar deals as he dreamed of his escape from the family farm. He recalls spending a miserably hot Kansas summer day moving irrigation pipe through the 8-foot-tall corn crop. And he knew it then: Farming wasn't for him.
Thus, getting off the farm was his main objective when he graduated from high school and headed to the University of Kansas to study business. However, a couple of years into his studies, he ended up getting the calling for agriculture after all — that is, he realized he could build a meaningful career in ag without having to return to the family operation.
"Maybe I don't want to move pipe through 8-foot-tall corn anymore, but I have a passion for agriculture and the food supply chain," Lytle says. "I love it. I wanted to provide value in that space; it's close to home."
Building a career, creating solutions in ag finance
His first job out of college was at CHS Capital, a Fortune 100 grain, energy and foods cooperative. In his final role, he was managing a team of 20 people stationed around the U.S.
His next step up the ladder was at Proterra Investment Partners, an alternative asset management firm that launched a junior debt fund marketed to food and agribusinesses.
In 2020, he joined Agri-Access as a principal credit officer before his promotion to VP of Institutional Lending.
What drew him to his latest opportunity at Agri-Access is how it utilizes his experiences and allows him to be part of a high growth area of the business — building and cultivating relationships with larger clients, and facilitating large transactions. Because of his experiences with non-bank lending, he can be a part of creating innovative solutions for lenders, such as building structured credits, and developing plans for their financial reporting.
Non-bank lenders bring a different perspective and a different source of capital, he says. They make the ag lending space more competitive while providing flexibility to the ag producer.
"You know, ag producers are no different than any other businesses in any other industry," Lytle says. "The ones that succeed are the ones that are innovative, the ones that are looking for new and better ways to do business."