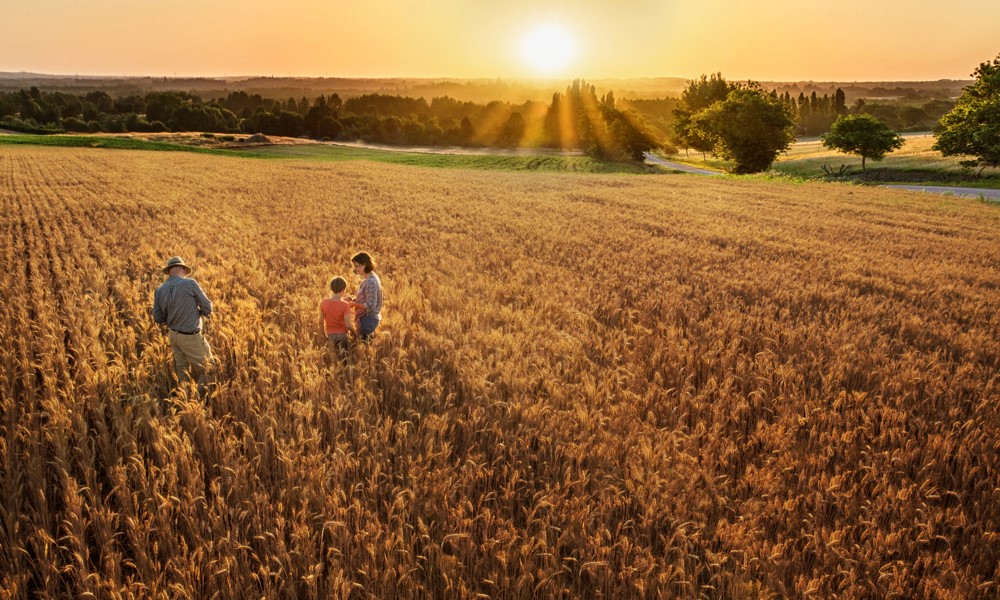 Transferring a family farm to the next generation is a beautiful tradition. It helps ensure income for your descendants and a deep connection to family history. Many farmers keenly aspire to a successful handoff. However, farm succession planning doesn't happen overnight.
A personal relationship with the land
Part of what makes passing on a farm so tricky is the same thing that makes it essential — a family's deeply rooted, personal connection to the property.
This personal connection almost inevitably leads to strong emotions. When a stressful subject comes up, those emotions can turn the conversation chaotic and destructive.
From the very beginning, all parties must be open with communication. That means more than just keeping the facts straight. All family members must:
Speak honestly and directly about their emotions throughout the process.
Actively listen to others when they share their thoughts and feelings.
Be clear and consistent about what they want the outcome to look like.
Easing up on leadership
Ideally, a farm will be passed on gradually, with plenty of time for sharing knowledge and preparing for the change. During this process, there's often an emphasis on the responsibilities of the next generation to learn the business from their parents or grandparents. This narrative is full of truth. However, it also overlooks the other half of the equation.
While the new generation is learning from the older one, the older generation has their own major hurdle to overcome: gradually letting go of control.
Too many farmers keep an iron grip on every aspect of the farm until the day they die. In their wake, they leave no formal plan for succession and no trained and prepped successor. Even if they've told their son or daughter they want them to take over, their child is left completely unequipped to do so.
Farmers don't have to figure out a transition alone
Planning for a smooth transition should always be a communal effort. Besides the family members themselves, the conversation should include:
The business accountant and attorney
Loan managers and lending institutions
A financial planner
With the help of these outside professionals, an initially overwhelming process becomes manageable. The immediate family is relieved of the burden of always knowing which forms they need when, what declarations should be made, changes to tax status, etc.
These outside professionals are also best equipped to advise a family business on the various methods of passing on assets. Leasing, selling, gifting and willing are all valid options for machinery, livestock, permanent crops and land. Each option comes with different pros and cons — particularly regarding taxes and how they may affect an ongoing agricultural loan.
Agri-Access is always ready to help
From the moment a loan begins to the day the final payment is made, Agri-Access is always ready to help with farm transitions. Our loan specialists understand the difficulties of the process, and place deep value in keeping the farm in the family.
We're all about finding solutions and making the transition as seamless as possible. If you have any questions, just reach out to one of our relationship managers to get the conversation started!