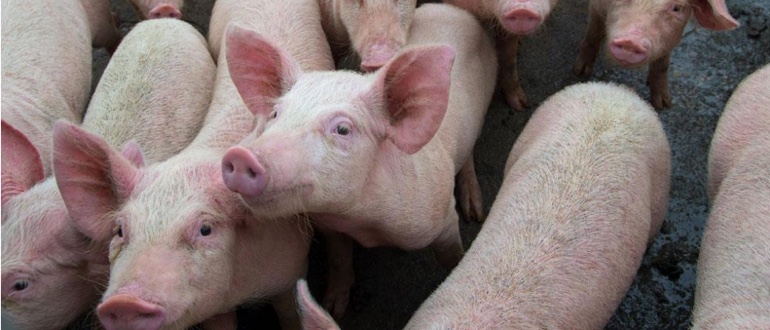 The global protein market is fraught with change. The recent signing of Phase 1 of the trade deal between the United States and China has created new opportunities for the U.S. farmer but there may be additional hurdles to overcome. At the same time, the rampant spread of African Swine Flu (ASF) through China now threatens Europe. Both the trade deal and ASF are causing impactful changes to the market as well as to the producer. AgriAccess has compiled a collection of insights about the global protein market at the beginning of 2020.
Phase 1 of the Trade Deal
As part of Phase 1, U.S. trade officials have reported China will import at least $40 billion in U.S. agricultural goods. This includes U.S. pork and beef — which has previously struggled based on Chinese residue restrictions. However, the cumulative 68% tariff on U.S. pork remains as opposed to an 8% tariff commonly paid by other nations. For producers this hinders their pork sales as cheaper options will be available within the market.
There is also a concern whether China will follow through on its pledge. The Chinese have never purchased as many U.S. agricultural goods as they have agreed to do through Phase 1 and while trade officials are optimistic, following through on Phase 1 would represent a dramatic shift for the Chinese.
Global Impact of ASF
While the Chinese negotiate with the United States, their in-country swine stocks have been decimated by ASF. In a recent webinar, industry expert Brett Stuart reported ASF has shrunk China's swine herd by 65%. As China accounts for half the global hog population, this means ASF has killed one-third of the global swine herd. As such, prices for China's hogs and piglets rose 170% and 273% year-over-year.
The virus can last over three years in frozen meat and for weeks or even months in manure. Animals infected with ASF face a mortality rate greater than 95%.
The disease has also spread to Europe threatening Poland and Germany, which means 75% of the world's swine herd is in danger of contracting the disease.
So far there are no incidents of ASF in the United States and government officials are working to keep it that way. The USDA is using trained detector dogs to sniff out pork smuggled from China and this year's World Pork Expo has been canceled in order to stop possible contamination.
Beef Will Fill the Gap
As China struggles with the devastation of its swine herd, one of the primary alternatives they are turning to is beef. Prices in the global beef market rose sharply in November 2019, as the Chinese sought to supplement their protein needs before Chinese New Year. Although markets slowed in December as the Chinese stopped buying aggressively in preparation for the holiday.
Even so, Stuart's webinar showed Chinese beef prices have increased 21% year-over-year, representing a new high in the Chinese market. In 2020, China is set to buy $12 billion worth of beef from numerous international sources. This represents almost 100% market growth over the last three years.
And while China is seeking to buy more and more beef, one of the world's largest beef exporters — Australia — is cutting back its supply. Drought, flooding and wildfires across the continent have caused the Australian government to forecast a 15% reduction in beef production for 2020 and a 20% reduction in beef exports as well. This bodes well for U.S. producers should they be permitted to sell beef not only in Hong Kong but also in China.
Chinese beef prices have increased 21% year-over-year,
representing a new high in the Chinese market.
Global Poultry Market Remains Steady
While global prices for beef and pork are soaring because of Chinese demand, global poultry prices remain largely stagnant. In the Chinese market, broilers usually fall about 5 RMB below hog prices. However, since the advent of ASF, hog prices have soared while broiler prices remain flat, causing a difference of roughly 25 RMB.
This is due in part to many Chinese hog farmers transitioning to poultry in the advent of ASF. However, the Chinese population also has a general disinterest in poultry as a protein choice. The average Chinese consumption rate falls at about 18 pounds per capita, the lowest rate in the market. For comparison, the United States measures at over 100 pounds per capita.
Yet you can expect China's poultry consumption to rise in 2020 particularly among the rural population as a pork alternative, and Stuart expects the Chinese government to import 600,000-700,000 tons more poultry than they have in years past.
For U.S. producers the challenge lies in determining demand. The Chinese have shown they will take all the chicken feet and wing tips — a popular choice in their country — that they can attain. Sales of other chicken parts, however, remain unpredictable and U.S. sales could be hampered by increased Chinese production if demand does not rise in kind.
Learning More
As trends within the global protein market continue to shift, staying up to date on the latest information remains paramount. You can find additional insights by watching Stuart's webinar Global Protein Update. Please contact [email protected] to obtain the link to the webinar.
To learn more about how AgriAccess can support your business in this ever-changing market, connect with us today.