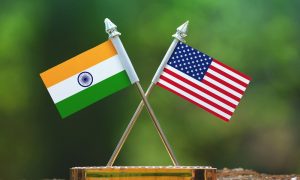 Across the world, agriculture is shifting. Increasing populations, climate change, expanding globalization and technological innovation are all driving factors behind major disruptions, most commonly in the form of agtech startups.
It's key to note that agtech is focused on solving different challenges in different markets. While some unmet needs in agriculture are universal, others are unique to a specific region or country. To illustrate, let's take a look at two of the world's top agricultural producers and agtech innovators: India and the United States.
Agtech as an equalizer for smallholders in India
India boasts 98 times the number of agricultural workers than the U.S. does. Their rural population is also four times greater than the U.S. A striking 86% of these rural farmworkers fall into the smallholder category, meaning they own less than 2 hectares of land. Historically, these smallholders have struggled with an economic situation stacked against them; poverty conditions, low earning potential, and minimal access to loans and other financial tools that could help them grow.
On top of that there are many logistical challenges Indian farmers face, including limited supply chains and low availability of modern agricultural equipment. It's been a long-simmering recipe for a country struggling to realize its full agricultural potential.
Agtech has targeted these problems aggressively, particularly in the form of farmer platforms and rural financial access solutions (rural fintech). In short, India's agtech revolution has been heavily focused on empowering the little guy.
Sustainability, precision and autonomous solutions lead in the U.S.
When it comes to American agtech, the field has been led so far by technological and scientific innovations. Broadly speaking, U.S. producers have more land, greater access to funding and resources, and more established supply chains that can reliably accommodate their goods. So the startups generating the greatest buzz have focused instead on advancing farming techniques and conditions.
Innovations in hydroponics, urban farming, soil health, crop engineering and water management have all been pitched as having dual benefits, saving money and curtailing climate change. Autonomous robots and drones are being developed to address farmworker shortages and eliminate process inefficiencies. And precision technologies are being developed to help farmers maximize their returns from their land and put an end to guesswork during planting and harvesting.
Where agtech overlaps for the U.S. and India
In spite of substantial differences we've already noted, there are some key similarities as well. Namely: Business-to-Business (B2B) and Business-to-Consumer (B2C) agribusiness platforms.
Regardless of how they vary, both countries have long been in need of better solutions for getting farmed goods to the people who want them. Solutions that reduce fees, increase transparency and empower both producer and consumer. Consequently, startups focusing on disrupting traditional trade systems have garnered a lot of interest across the board.
Take Milkrun, a U.S. startup that just pulled in $75 million in series A funding. They're a delivery service intended to directly connect local farmers with local chefs. It's fulfilling a fairly similar service to ninjacart in India, which connects farmers to retailers, and has received more than $350 million in funding to date. These are just two of dozens of startups currently active in this sector.
This universal appeal of B2B and B2C platforms could be chalked up to the very nature of disruption; it works best when it's tackling well-established and severe problems. And it's hard to find a farm economy anywhere that hasn't grappled with ensuring a better connection between a farmer and their customers.
Keep an eye on our LinkedIn and our blog for up-to-date insights on the world of agriculture and banking. And never hesitate to reach out to us if you'd like to learn more about partnering with Agri-Access!