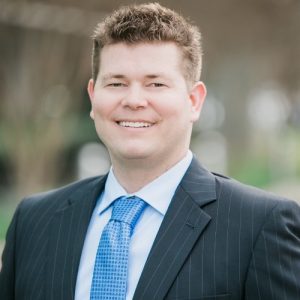 Continuing a career in ag finance, Paul Wikoff understands the obstacles farmers and growers in California and Arizona take on each day. With the water rights, ongoing labor challenges, cycles of drought and flooding, and the millions invested in trees and vines to produce our nation's fruit and nut crops, everything is on the line.
Wikoff was drawn to the opportunity to become a Vice President of Lending Relations at Agri-Access because their solutions lift a significant obstacle for farmers. Through participation lending products and leases, farmers gain the breathing room in their operating budgets they need to thrive and grow.
Participation loans from Agri-Access expand lenders' ability to offer longer terms and better rates to farmers. As Wikoff builds relationships with financial partners looking to expand their lending portfolios in the California and Arizona regions, he embraces the opportunity to champion the farmers that cultivate the 300-plus crops that keep our grocery stores stocked with fresh produce.
"Our product is pretty specialized so farm loans can have more years built into them," says Wikoff. "Farmers like to know they'll have more years to pay off the loan, without having to take the risk and added costs of refinancing. We can help lenders provide that security aspect to the farmer. Producers are balancing so much. Anything we can do to simplify their loans and leases gives them more time to focus on solving other challenges."
Navigating the challenges of California agriculture
Wikoff grew up on the family farm near Moline, Illinois, and went on to build his ag finance career in a way that he could maintain his involvement with the operation. After studying ag business and agronomy at the University of Illinois, he began working in farm credit at various lending institutions and crop input suppliers. And that eventually brought him and his wife out West.
When he and his wife were married, California was a place they loved visiting, he says. When he took a finance manager job offer in the Golden State, he and his wife came to an agreement: He would live there 330 days of the year, and spend the remainder planting and harvesting with his father, brother, children and friends at the family farm back in Illinois.
Meanwhile in California, the ag landscape is complicated and political, which makes Agri-Access participation lending solutions valuable to the producers and lenders. While farmers gain some financial predictability with longer terms at great rates, participating local lenders can issue these terms with less risk.
And these solutions are critical to helping these farmers thrive, because California is No. 1 in ag receipts, is the top producer of dairy, and generates more than $100 billion in economic impact annually. Arizona ranks as the second highest producer of salad crops and melons. Ag land is also more productive in this part of the country due to the much longer season and ideal weather, he says.
"Additionally, often around 3 to 5 times as much is invested in each acre of crop and land harvested in this region in comparison to the Midwest, providing more to the economy, and more opportunity to the local suppliers and lenders, though also driving a need for added risk mitigation…a good match for the products which Agri-Access provides to the local marketplace."
"When you combine the two states, a lot of fresh produce is involved," Wikoff said.
California's biggest challenges in agriculture are centered on labor and water, raising the stakes for lenders and ag producers alike.
As an example, in December of 2022 nearly 95% of the Delta region rainfall inflow was released to the ocean, rather than being stored, while the drought was still severe1. This season, growers are facing flooded farms and ranches because the system can't hold back rapid snow melt flows as they should be designed to do. Uncaptured and environmental water use (80.5%) together dwarf agricultural (15%) and urban (4.5%) water use, yet the State and courts continue to force growers and residents to restrict their water use, all while delaying water storage projects the voters approved and funded back in 2014.
There is a shortage of ag labor to plant, tend and harvest the crops. Even with the rise of precision ag tools and technologies, there are still projected labor shortages that will challenge ag producers for years to come.
More recently, the doubling of interest rates creates another hurdle for ag producers, placing added financial pressure on farmers managing higher input costs.
"Agri-Access provides flexibility and a deep tool chest of funding to champion ag producers," he says. "When producers in ag business in the West have their hands full and minds busy, Agri-Access provides the support they need to lessen their financial concerns and help them grow."
Ready to learn more about Agri-Access lending solutions in California and Arizona? Book a meeting with Wikoff today or find a Relationship Manager in your region.
1 Environmental rules stoke anger as California lets precious stormwater wash out to sea | Los Angeles Times